Has the role of the librarian changed since post-World War II? After watching 1947 Vocational Guiding Video on Librarianship, I found that the role of a librarian has changed over the years. "Love for books and love for people" has now changed to love for information and love for people. These days, I find that although libraries are being used to house books, it also houses information. By information, I mean that customers can walk up to the reference desk and ask you what the current health system covers in terms of health care. Note that this reference question has nothing to do with the library, but at the same time, it does. As information professionals, we seek to share information with everyone and this includes our community.
At the beginning of this video, it started with the motto, 'Your Life Work", which to me, implies that a career in librarianship could be the start of something beautiful. And I wholeheartedly believe them. They portrayed and educated the audience on the five general classifications: cataloguers, reference, circulation, children's, and school librarians. Having a general knowledge of the different types of librarians help the audience understand the impact of what librarians do on a daily basis.
How so? In the example of what proper cataloging can accomplish at 3:06-3:40, a student walked up to the reference desk and asks the librarian to help him find a particular book. Now, the description of the book he gave the librarian was very vague. He said, "I am looking for a book on television". He does not know the author of this book, nor does he know the title either. But he tells the librarian that it is a blue book.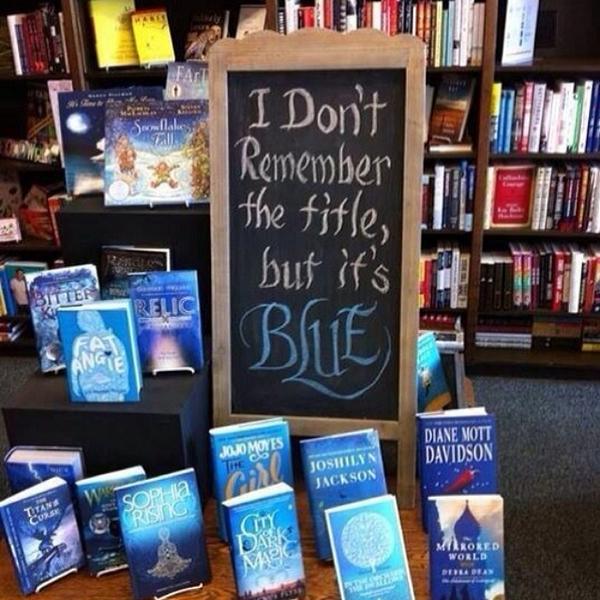 My first thoughts of this was, as a future librarian myself, I believe that this is perhaps the most typical reference question that I will get asked. Customers have this expectation that librarians should possess more knowledge of finding contents of the library (i.e. book titles, audio books, DVDs, etc). And it's true, we should. Having been taught through a Library and Information Science (LIS) program, we should we able to help the general public find what they cannot
Something that stood out to me when comparing the qualifications of becoming a librarian, post- WWII and now, is the fact that the educational qualifications have changed. Shown in the video at 8:33-8:40. In 1947, a professional librarian was required to have a Bachelor of Science in Library Science and attend a library school in order to become a librarian. Today, a Master of Library and Information Science (MLIS) degree is required. Although there is a name difference in Bachelor and Master, I believe that there is not much a change if one was pursuing librarianship since the narrator emphasized the requirement of attending library school after completing a Bachelor's degree for more professional training in 1947. The video further comments on how there was a great need for librarians and that the job prospects were very high. However, this is not the case today where majority of the library roles have already been occupied by the baby boomers. Back in 1947, the sole purpose of attending library school was to become a librarian, so it was never questioned whether or not a library degree could be used toward something else. But in today's society, can we use our LIS degrees to get non-librarian jobs? Of course!
An MLIS degree can also get you non-traditional jobs such as an Information Resource Specialist or a Metadata Analyst. With a MLIS degree, your choices are limitless. Just because you have a Library and Information Science degree does not mean that you have to end up becoming a librarian. The other half of the title means that you can pursue a career outside the library as well. To get an idea of what else is out there, take a look at 61 Non-Librarian Jobs for Librarians
I thought it would be nice to end with something that has been trending these days….adult coloring! Proven to help relieve stress. So feel free to download the PDF and color in this bookstore.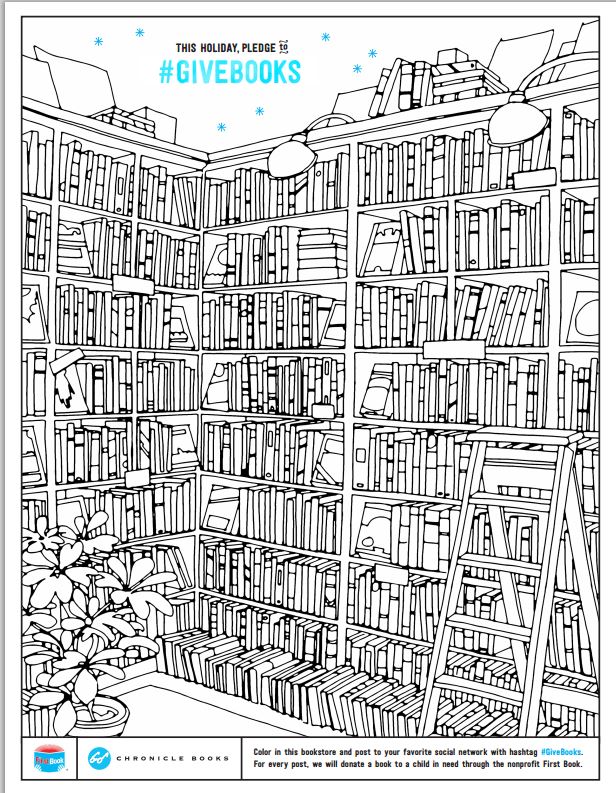 By doing so, you will also help give a book to a child in need through the non-profit organization, First Book. How? By posting your finished colored-in bookstore to social media using the hashtag #GiveBooks 🙂 So color away!